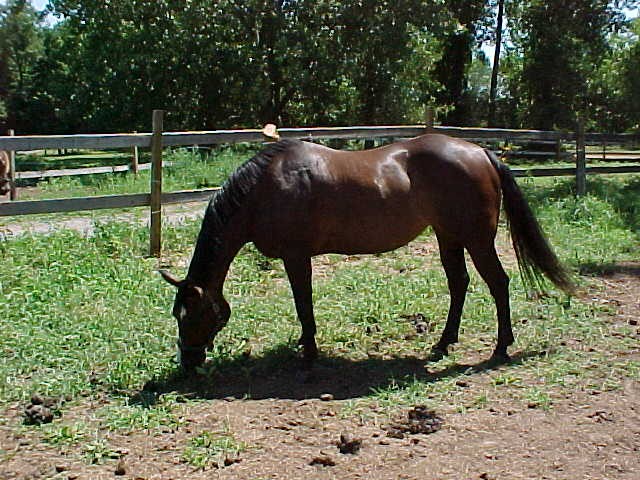 "Continental Jebrah" (photo above)
Jeb is a bay pony mare. She is used in equitation and jumping classes. Students love her because she is obedient and calm, yet light and responsive to aids.
"Jack" (photo above)
Jack is a twelve year old palomino gelding. Jack is great with beginning riders, and is friendly and calm. He is a patient teacher, and loves attention and carrots.

"Rusty"(photo above)
Rusty is a handsome twelve year old chestnut Saddlebred gelding. Students love this big guy because he is a lively mover with beautiful gaits.
"Cody" (photo above)
Cody is a chestnut registered quarter horse gelding. Although Cody is 20 years old, he is one of the liveliest guys in the barn! This friendly guy is always popular with students because of his eagerness on the flat and over fences.

"Smokey" (photo at left)
Smokey is a grey Standardbred gelding. Once a harness racer, Smokey is now one of our gentlest lesson horses.